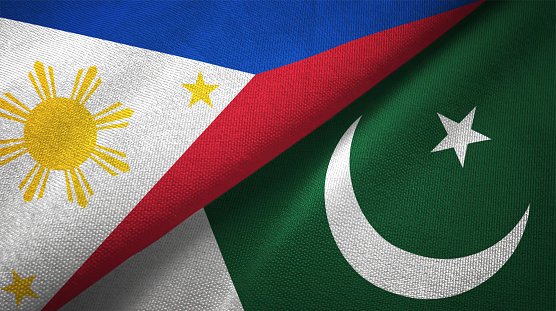 Pakistan is willing to share its counterterrorism expertise with Philippine security forces.
This was revealed by Islamabad's envoy to Manila in an interview with the Arab News on Saturday.
The Philippines' main security threats come from the Abu Sayyaf militant group, Daesh affiliates, and communist rebels.
Enjoying the blog? Check these too.
The Communist People's Party (CPP) and its armed wing, the New People's Army (NPA), are considered by the Philippine government as one of the most significant internal security threats.
These were also designated foreign terrorist organizations by the US in 2002
Abu Sayyaf Group (ASG) was founded in the 1990s. Some factions of ASG pledged allegiance to Daesh (ISIL) in 2014.
"Having vast and valuable experience in the war against terror, Pakistan is ready to share its best practices in combating terrorism and extremism to friendly countries, among them the Philippines," Pakistani Ambassador Imtiaz Kazi said.
Kazi cited Pakistan's success in Operation Zarb-e-Azb — a joint military offensive conducted by Pakistan's armed forces against various militant groups launched in 2014 — and the follow-up Operation Radd-ul-Fasaad launched in 2017.
"Pakistan can fairly claim it has won the war on terror, albeit at an expensive price. And it is ready to share the Pakistani forces' capabilities and its experience of their operations namely Zarb-e-Azb and Radd-ul-Fasaad, (to help) countries in their fight against terrorism," Kazi said.
The Pakistani ambassador is pushing for a Memorandum of Understanding (MoU) on Defense Cooperation between the two countries.
It is pertinent to note that Islamabad and Manila had earlier signed a Memorandum of Understanding (MOU) on Combatting Terrorism & Other Crimes in 2005.
"Once the MoU on Defense Cooperation which is soon under consideration, is finally achieved and implemented, I'm confident our existing level of cooperation will be strengthened," Kazi said.
According to the Department of National Defense (DND)the  Assistant Secretary Teodoro Cirilo Torralba III said the Philippines has accepted the final draft of the defense contractor and is now anticipating confirmation from the Pakistani side.
Kazi added that the Southeast Asian nation could "learn a lot from Pakistan's experience and best practices on counterterrorism."
What are your views on this? Share with us in the comments below.