A two-member team of climbers from Gilgit-Baltistan became the first from Pakistan to summit the world's 10th tallest peak on Friday.
The Pakistani climbers were accompanied by a dozen mountaineers from Nepal, China, and the United States.
More than 8,000 meters highttps://twitter.com/PakinNepal/status/1383037559261995013h, Mount Annapurna in Nepal is widely considered a tough climb and has claimed over 60 lives of those striving to make an ascent.
Enjoying the blog? Check these too.
The Pakistani climbers, Sirbaz Khan and Abdul Joshi, belonged to the Hunza district and were accompanied by two other supporting members, Kamran Ali and Saad Munawar, from Gilgit-Baltistan.
At 1:17pm today, Sirbaz and Joshi became first Pakistanis to stand atop the summit of Mt. Annapurna (8,091m) in Nepal. #TeamAnnapurna #PakistanOnAnnapurna2021 pic.twitter.com/CfP54Q5kxx

— Kamran On Bike (@kamranonbike) April 16, 2021
In a social media post, Munawar stated that Khan and Joshi had reached the top of the mountain "at 1:30 pm on the 16th of April, 2021."
"This is Pakistan's first-ever summit of Mt. Annapurna," he wrote in a social media post.
"This is not the success of 2 climbers only but the whole Pakistani mountaineering community. Time has come for our unsung heroes to get the respect, recognition, and appreciation that they deserve."
Last month, Sirbaz Khan dedicated his forthcoming expedition to Muhammad Ali Sadpara, who lost his life while attempting to scale the world's second tallest mountain in winter earlier this year.
"For the last few years, we had been working together with Ali Bhai for the welfare of the Pakistani mountaineering fellowship," Khan wrote on his Facebook timeline while declaring the Annapurna expedition on the 7th of March.
"He might not be physically here anymore, but in my heart, he's always going to be alive — singing, laughing, and dancing."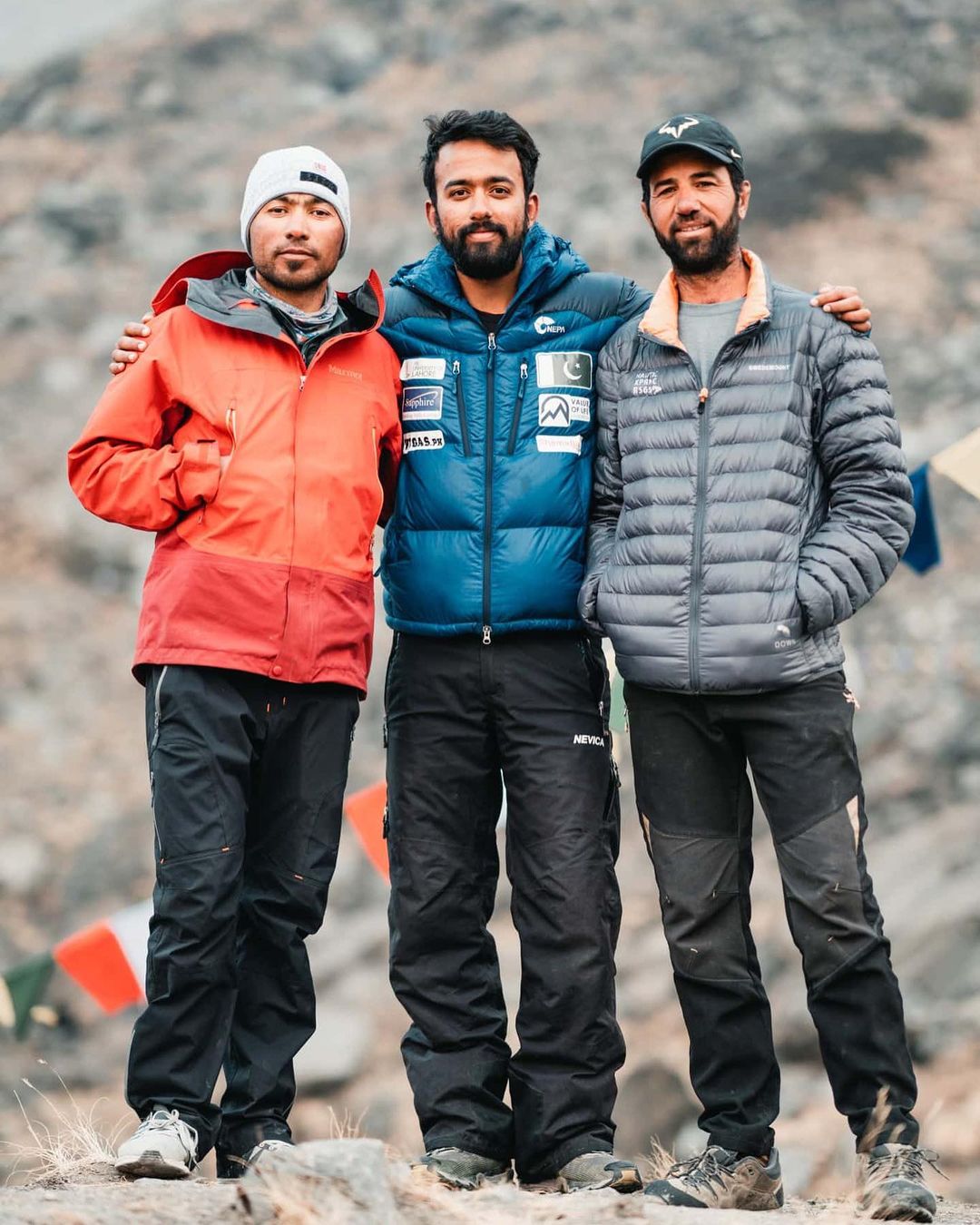 The Seven Summit Treks Manager, Thaneswar Guraga, confirmed the news from Nepal over the phone.
"Two Pakistani climbers Sirbaz Khan and Abdul Joshi, with other climbers, have summited Mt. Annapurna," he said.
"On behalf of the Alpine Club of Pakistan (ACP), its president, executive board, and members, I congratulate the climbing team of Sirbaz Khan and Abdul Joshi on the first successful Pakistani ascent of the 10th highest and most difficult peak Annapurna 8,091-M," said Alpine Club Secretary Karrar Haidri in a statement.
"It's an outstanding achievement, and we all are very proud of you."
What are your views on this? Share with us in the comments below.